I've heard a lot of complaints about why people hesitate to start working with Virtual Reality. I'm here to debunk these popular VR Visualization myths! I've collected some responses via a survey I put out a few years ago, and combined it with my own personal experiences to create the below list. Read on to open your mind and heart to embrace VR and all that it can offer. 
---
Myth #1
The client isn't asking for it.

Does your client know VR is an option? Have you educated them on the benefits of VR? If you have the time, consider offering a free mini-VR experience or giving them a demo explaining a successful VR experience you or others have done in the past. If the client could experience the benefits of VR firsthand, they would be more likely to ask for it.
VR can seem overwhelming at first, and unfortunately, people are generally comfortable doing what they've always done. Reassure them by explaining the cost of a VR rendering and the time required. Luckily, these two things don't have to be too far off from the cost and time needed for the traditional 2D renderings they are used to. Read on to learn why.
Myth #2
The learning curve is too high.
Existing software has done most of the hard work to make it easy to start working in VR. If your existing process includes Twinmotion or Enscape, VR is already integrated and is as simple as clicking a few buttons. Seriously! Buy a compatible VR headset, turn it on, and click within Twinmotion or Enscape to view your model in VR. This path to VR has little to no learning curve whatsoever!
For a more customized VR experience, Unity or Unreal is the way to go. And while this option certainly does have a learning curve, there are tons of tools available that make VR development as accessible as possible. For example, Oculus and SteamVR have free asset packages that make building VR apps much easier than you'd think. Simply drag and drop pre-written scripts and camera rigs into your scene.
You can bring pretty much any 3D model into Unity or Unreal. There are so many free tutorials and even online courses available that make it very easy to learn. If you can follow a youtube tutorial, you can learn VR visualization. VR seems fancy but it's just like any other software or tech out there. Put in the time and consistent effort and you'll catch on faster than you think.
Myth #3
The equipment is too expensive.

It's true that a super high-quality headset can be very expensive. But there are several affordable headsets on the market that are suitable for client work. I'd recommend the standalone Oculus Quest 2. It's currently $299. Or, if you're looking for a tethered option, check out the Oculus Rift S at $399. Finally, if you're looking to spend even less money, search the web for any used or refurbished units, particularly the Quest 1 or original Rift. 
I strongly recommend avoiding mobile VR devices for client work (like google cardboard, GearVR, or Daydream). Since you're limited to your phone's resolution and system, the quality is less than ideal. It's also worth noting that the Oculus Go only has 3 depths of field (3Dof) so it's going to be a less immersive experience than the Quest or other 6Dof headsets on the market.
Myth #4
It's too time-consuming to make VR experiences. 
First of all, this is a moot point if you're working in Twinmotion or Enscape. The option of viewing your model in VR is already built-in.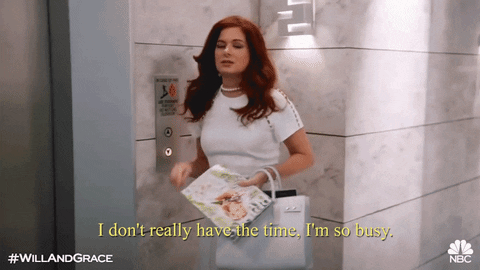 As for building a custom app with Unity or Unreal, once you've made your first successful VR project, you can use it as a template moving forward. With all the functionality and settings already completed in the template file, all you have to focus on is importing and lighting each new 3D model. 
With better communication and increased understanding of the design, you'll save time in general with a faster approvals process. You're likely to see fewer rounds of revisions since your client can experience the design to scale and from every angle.
Bonus: VR renders in real-time! In this sense, VR is a huge time (and money) saver compared to the process of traditional animations via a render farm.
Myth #5
The tech/quality isn't there yet.
If you know which headset to buy, you'll get the quality you're looking for. The headsets on the market today have impressive tracking technology incorporating gyroscopes, accelerometers, and/or magnetometers. Some tethered headsets even have external light tracking sensors (Lighthouse Boxes or Base Stations) installed in the corners of the physical play area. All these tracking features make immersion in VR highly convincing. 
As for the visual quality, built-in VR with Twinmotion and Enscape provides beautiful lighting and materials. And, with the proper training, you can achieve stunning realism with Unity and Unreal. Of course, having a headset with great resolution and GPU helps as well. Start out with the Quest 2 or Rift S and upgrade to a higher-res headset like the Valve Index or HTC Vive Focus 3 whenever you're ready.
Myth #6
VR gives me a headache/makes me feel sick.

Simulator Sickness is a real thing! It's similar to motion sickness and is typically experienced during and/or after exposure to certain virtual reality environments. Some people are more sensitive to it than others. 
Simulation sickness occurs because your eyes perceive that you're moving, but your body's vestibular system knows that you're not moving. It's this disconnect that creates the feeling of motion sickness. Here are some best practices to reduce the chance of simulator sickness:
In general, avoid moving the camera without the user's direct input. It can be very disorienting.

Opt for the teleport style of locomotion. 

Instead of physically walking up the stairs, have the screen fade to black at the bottom of the stairs. Then, the user simply arrives at the top of the stairs.

Maintain a high refresh rate with an optimized app. A choppy, low refresh rate is tough to stomach.
Myth #7
My favorite, it will mess up the client's hair.
The client doesn't need to wear the straps around their head. Instead, they can use one hand to hold the headset against their face. Of course, this fix won't work if your app requires the use of two controllers. You could also screencast what you're seeing in VR for clients that don't want to wear the headset themselves, either to a monitor or mobile device. For example, with Oculus devices, you can cast with a few clicks from within VR, using the Oculus app on your phone or tablet, or via the Oculus Developer Hub on your desktop computer.
Myth #8
VR is just a fad & won't catch on.
This complaint doesn't make sense to me. VR is finding a permanent home in several industries, from gaming to training to visualization. In general, I feel the popularity of using VR as a visualization tool in the Architecture industry has caught on much quicker than in the Events industry.
I'm advocating hard for VR in events. All the above complaints are possibly why our industry is slow to adopt this useful tech! It's inevitable that our process as designers will be forever changed by VR. It's simply a matter of time. I mean this in the nicest way possible when I say stop complaining and give VR a chance! 😋😎🤓
I hope debunking these complaints changed your perspective on VR visualization. Ready to learn VR? Subscribe to my youtube channel for lots of helpful video tutorials.
Featured image illustration made by Mohamed Hassan from Pixabay.